Published : 27/08/2018 - Categories :
angela in the press
OCTOBER 2018
GOOD HOUSEKEEPING MAGAZINE
Our nourishing facial oil, bloom & glow
We are absolutely stunned to learn that the Good Housekeeping Magazine has inducted our natural face oil, Bloom & Glow, into their Beauty Hall Of Fame for 2018!!!
With their expert team of lab technicians recently giving our natural face oil a score of 91/100 - the Good Housekeeping has now included Bloom & Glow into their Hall of Fame for 2108, alongside some huge beauty brands, including the likes of Elemis, Murad and Clarins!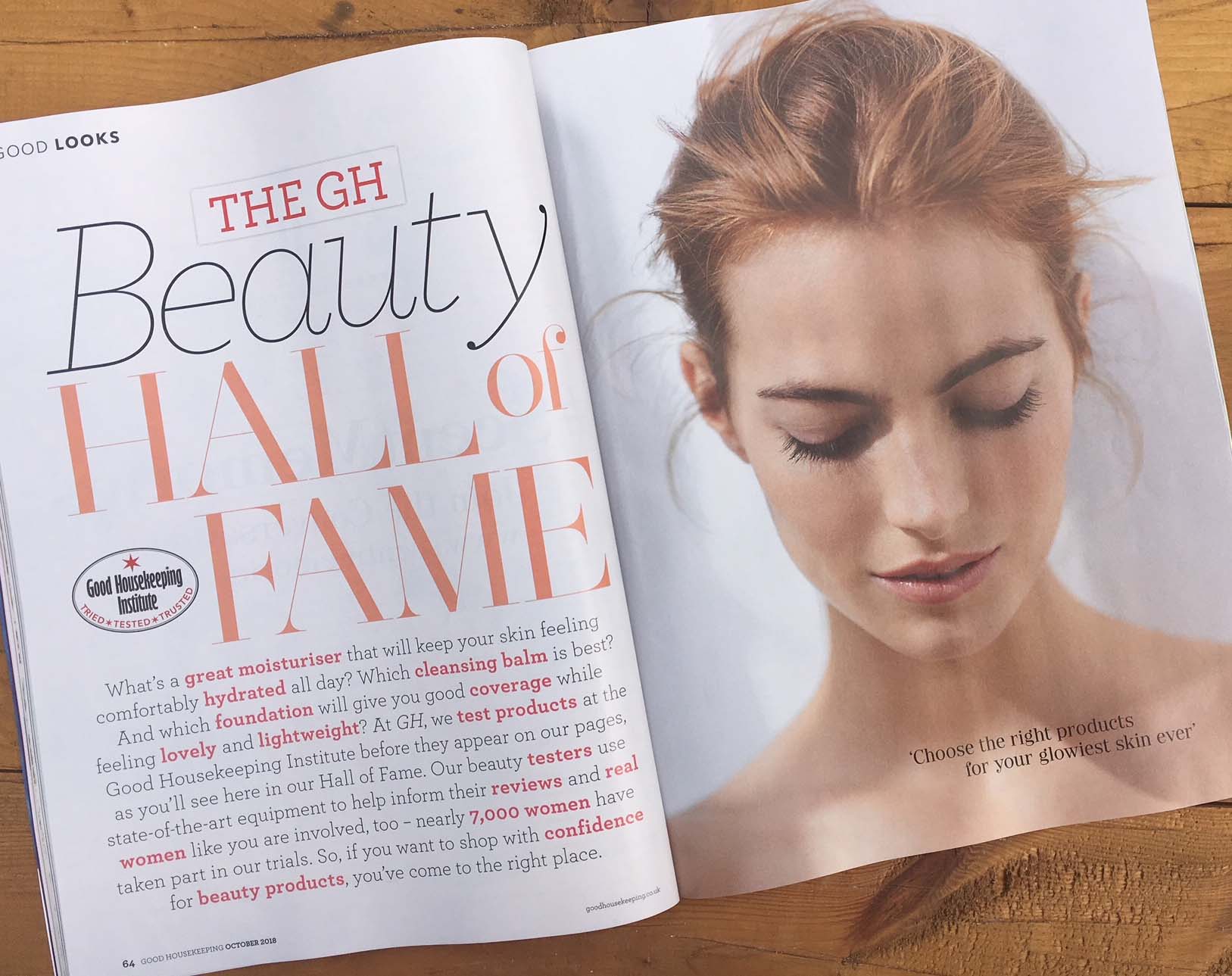 This was the GHI Expert's verdict on Bloom & Glow...
"Angela's oil performed highly in our lab tests for day-long hydration, while testers said it rapidly made skin feel more supple. After 14 days use, they said skin felt nourished with improvement in fine lines - it's easy to layer with moisturiser too!"