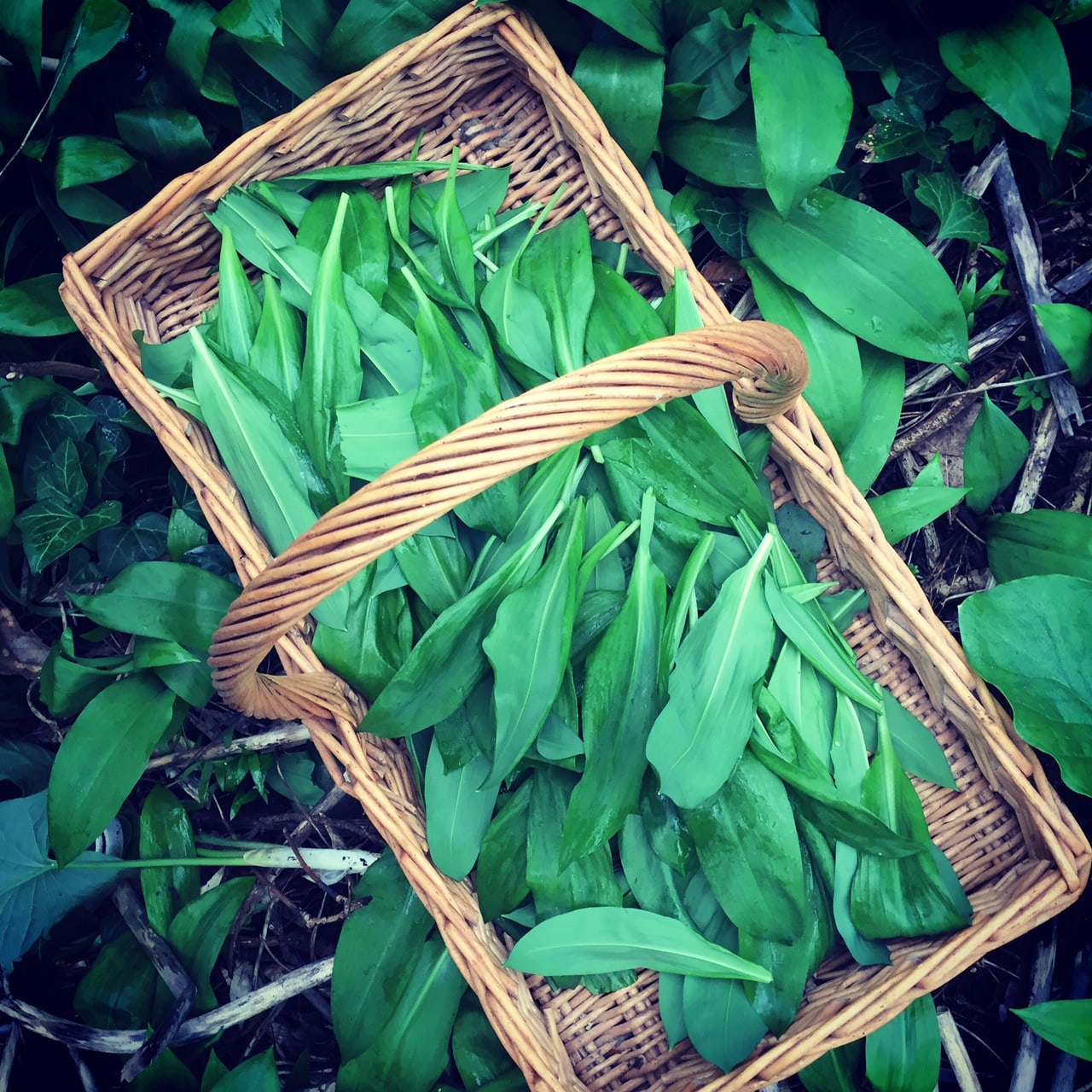 For me as a chef and home cook, I know that Spring is here when the wild garlic appears. Also known as ramsons, for me this is the green goddess of Spring and we are lucky that here in Somerset at Langford HQ, we have it growing wild in the garden.
Not only does wild garlic taste delicious, it is also packed full of health benefits: anti-bacterial, anti-septic, anti-biotic - but not anti-social as it's flavour and smell is less pungent that garlic bulbs. All forms of garlic are known for helping to reduce blood pressure, reducing the risks of strokes and heart attacks but did you know that wild garlic has the greatest effect on lowering blood pressure? By the way, it's alsorich in vitamins A and C as well as a good source of calcium and iron. Wild garlic, as its name suggests, grows wild in shady, wooded areas and there is plenty of it to go around.
It is also more versatile than you might think. You can use it finely sliced and chopped in place of cultivated garlic, but it also makes a lovely green - use it instead of spinach by gently wilting it or steaming with a little olive oil and lemon zest. Wild garlic pesto can also be made substituting some (or all) of the basil and you can swap normal garlic for wild garlic to make a delicious and less pungent garlic butter. Plus you can pickle the buds and use the flowers in salads and as a tasty garnish.
This is my wild garlic butter recipe and it is the easiest ever - I keep it in the fridge and use it for so many dinners...
250g pack unsalted butter, chopped into pieces
150g wild garlic leaves & stems, washed, dried & roughly chopped
Zest of 1/2 lemon and a small squeeze of lemon juice
Handful of chopped flat leaf parsley
Pinch sea salt flakes
Freshly ground black pepper
Pinch of chilli flakes (optional)
Put everything into a food processor and whizz until smooth. If you don't have a food processor, put into a bowl and beat together with a wooden spoon.
Tip the whole lot onto a length of cling film and roll into a sausage shape. This will keep in the fridge for about a week but you can also slice it into portions (once it has firmed up in the fridge) and freeze it.
Use this butter to stuff under the skin of chicken or use it to baste a piece of pan-fried fish or meat, or saute new potatoes or prawns in it. It can also be stirred into risottos at the end of cooking and is lovely brushed over flat breads for garlic bread.
Enjoy!
Angela x